10 ways to encourage boys to read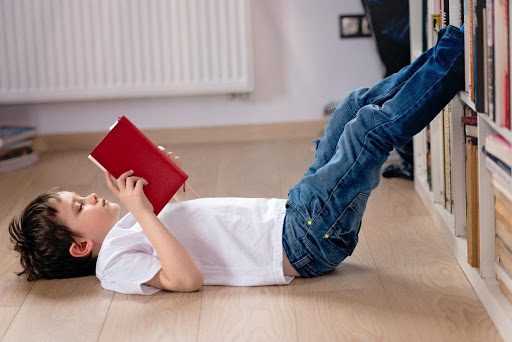 We are regularly asked for advice on how to encourage boys to read. Boys read less for pleasure, and when they do pick up a book, they read less thoroughly.
In an era when everyone's online, it may not be surprising to discover that children of both genders are reading a lot less – worryingly, only around a quarter of under 18s are reading on a daily basis.
So what can you do to encourage children, and boys in particular, to read more?
Our top 10 tips
1. Find out what they like
Inspire them to read by finding books and stories on subjects they're interested in. As soon as you find a subject that will capture their imagination and sense of adventure, they're more likely to want to read.
2. Suggest relatable stories
Boys love to identify with the characters and become part of the story. Find stories with protagonists that boys are likely to identify with. The more they can relate to the situation and the main characters, the more they will immerse themselves in the story. As soon as this happens, they'll not want to put the book down!
3. Ask them to read a bit more… and a bit more
Once you've found an adventure and a character your boys like, encourage them to read the next chapter, then the next book in the series so they can continue their journey of discovery.
4. Inspire them with technology
If your boys (or, indeed, girls) are interested in technology, find books that will inspire them to get more involved with that.
5. What are they interested in? 
What are your boys' hobbies or interests? Whether they're interested in science, history, travel, sport, animals, music or anything else, you're bound to find stories and interesting articles relating to this subject.
6. Make it into a challenge
Set a reading challenge. For example, to read two or three books a month, two or three chapters a week (or a day depending on the size of the book and the age of the child).
7. Show them how to look up words they don't know
Depending on age and reading ability, get them to read a couple of pages. Then give them a couple of unusual words related to what they are reading and get them to find out more about their meaning. Words can be looked up on the internet or the old fashioned way in a printed dictionary.
8. Set an example by reading yourself
Read together. Set aside time every day to read together. You can either read the same book together, or sit quietly reading different books at the same time. It is all about modelling behaviour and encouraging an inquisitive mind.
9. Show you're interested
Show an interest by having discussions with your children about what they are reading. Ask questions and provide answers – but bear in mind it is OK not to know the answer to everything! In fact, why not find out together.
10. Make words into a fun game
Most importantly, have fun with reading and words. Play games like scrabble, wordsearch or  game based on Countdown where you try and find the longest word possible out of a string of random letters.
Share article...