14 Ways to help with school routine and homework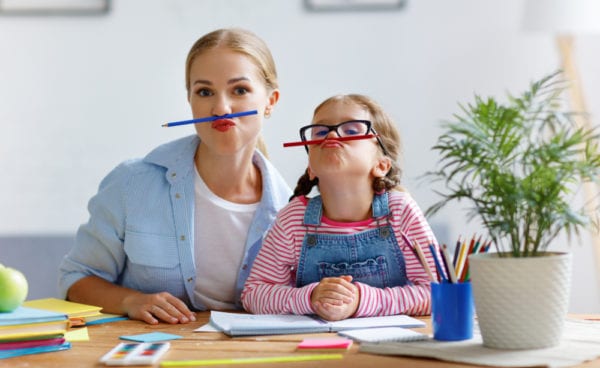 Homework tips
So, the children are back at school. Peace and quiet and easily back into a routine, right?  Wrong!  After you have just mastered juggling, your work, the housework and your children's homework as well as keeping the family occupied with daily walks and fun activities; it starts all over again.
Here are some tips for getting back into a school routine.
1- Just remember it might be harder at first as children have been off school since March 2020; and may well be out of the routine of what time they need to wake up in the morning or go to bed at night. So, this is the first place to start. Each child is different. You will know what the best time for your child to go to sleep in order for them to be able to focus at school the next day.
2- To make it easier for everyone in the morning, get the uniform out the night before and check if there is any homework to be done. To avoid this turning into a battle, try to make an environment where is it easy to talk about school and what has happened during the day. This way conversation is natural and your child is much more likely to talk about their feelings with you.
3- Depending on the age of your child, help them to set aside time to get their homework done. If you are able to help them; sometimes sitting with them to encourage them can help.
4-For other children this will put them off and they will not be able to concentrate. For children like this, they will come to you; when they have questions or need help. Do not force the situation. It will make it worse.
5- Make learning fun. Whenever learning is enjoyable, and almost doesn't feel like learning it is easy and more information is remembered; than when it is taught in a 'boring way'.
6- For older children and teenagers who have many more subjects to learn encourage them to block schedule tasks and prioritise what needs to be done by when. (More on this next week!).
7- This helps a child to focus on the more important tasks; and not get overwhelmed with the sheer volume of work required of them. This is particularly true of GCSE and A levels students.
8- Children may also need time to refresh themselves on topics they learnt last year or even at the beginning of this year – after all for most students it has been a long time without Maths and Science!
9- Encourage your child to not always do the subjects the like the most first. Quite the opposite if they can do the subject the like the least first – then the rest of the work will be easier and perhaps even enjoyable.
10- Also, encourage your child to focus on deadlines and how long it will take to complete a task and work backwards from the deadline.
11- Chunking – this is a technique learnt, in order to break down bigger tasks into manageable chunks. This way much more can be achieved in a shorter space of time and will be most effective.
12- Encourage your child to set manageable goals and take regular breaks. Learning is much more effective when done in half and hour blocks with 10 minute breaks in between. Go for a walk, listen to music.
13- When a task is completed set rewards or incentives if this helps. Everyone is motivated by different rewards or incentives find out what works for a particular child and your family.
14- If you would like more information about homework and how to approach it – Or even someone else to take away the strain and anxiety of homework. Give Outside the Box Education a call on 075903 95089 or e-mail us at contact@outsidetheboxeducation.co.uk and we will be happy to help.
Share article...