6 Ways to Support Children and Young People – Children In Need Day 2021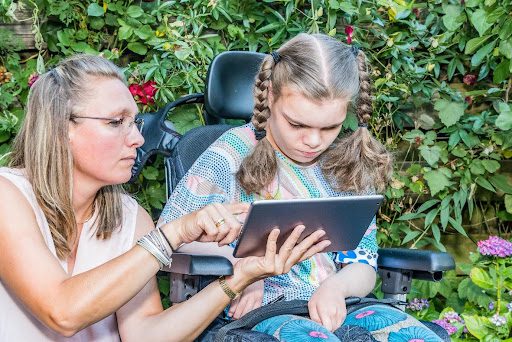 Today, the 19th of November 2021 is BBC Children in Need day.
It is important to remember that for many reasons children and their families need help, support, and advice for many reasons.
It may be to support children and families with physical disabilities, sensory impairments, learning difficulties and/or complex needs
Young carers – Children who have care responsibilities for parents, a sibling, or other relatives
Children who are dealing with a bereavement
Mental Health support
Asylum seekers
Care leavers
Children who are homeless
Children who have a parent in hospital or prison
Children who are taken into care
1. Let children and young people know they can communicate with you
By letting a child or young children know they can speak to you about anything, it reassures them that when they are ready, they can speak to you, and they will be believed and not judged. If a child uses a different method of communication i.e., sign language, Makaton, pictures/symbols/objects, or English is not their first language, additional support can be gained to aid communication. If they do not feel ready to speak, or would like to speak to someone else, this is OK too.

2. Let children and young people know that they will be listened to, and believed
When children and young people tell us something, listen without being judgemental and believe them. It can take time and courage to for a child or young people to tell us what is bothering them. Do not rush them or ask them to tell you more than they are comfortable with.
3. Make sure the environment is right
Sometimes children or young people may or may not feel comfortable speaking about something at home or at school, as it may be too busy, loud, or upsetting to have the conversation in a particular environment. Perhaps find somewhere quiet or where the child or young person feels comfortable to speak or even go for a walk.
4. Take time to understand what is being said
Make sure that we understand the information that is being given to us. Do not add things that have not been said. If we need to clarify what we have heard, reflect the question back by saying 'I understand that what you told me/us is……, did I/we understand you correctly?'
5. Stay calm
Sometimes, it can be difficult to stay calm. Particularly when the news is upsetting or hard to comprehend. But it is vital that this happens otherwise the child or young person may not feel able to continue or speak to us about other situations in the future.
6. Find other ways to communicate
If a child or young person would rather write a letter, or send us texts, or draw pictures these can help too.
Share article...