8 Powerful Steps to the Manifestation of Your Goals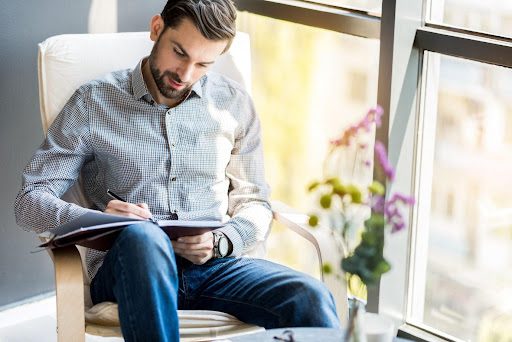 In the last blog we spoke about the importance of having a vision and making it happen with the use of a vision board, but this is only the beginning. We must manifest our dreams into reality.
So, what is Manifestation?
Manifestation is the act of bringing into real life the things you want. It is act of turning your thoughts, money, manifest love, improve health, and manifest the life you want.
1. Start from the small:
It is important to believe yourself that you can achieve your goal. Without belief, nothing is possible. When you achieve a goal, you start to believe that you can accomplish a goal. The more you believe, the faster you will manifest.
Smaller goals are easy to manifest, at least you can believe so. The goal seems achievable when it is small. Over time, you can build your beliefs and go for the bigger ones. Even if your goal is big, split it into smaller goals.
For example, let us assume your goal is to earn an extra £500 pounds this month. By splitting the goal into smaller amounts, it is easier to work out ways we can save, what we can sell or what we need to do to make this happen. So, the process becomes easier and is much more effective.
2. Clearly define your why:
Nothing motivates you than a powerful reason.
Remembering why you want to achieve your goal will inspire you. It keeps you focused on your goals. It is important to find the reason that really motivates you. Close your eyes and think why you want to have what you want. If that really did not inspire you, dig deeper and you will discover your true why.
Once you find out the real reason, reminding it will push you towards your goals.
3.
Write down your goals as though you already achieved them:
Writing down a goal as though you already achieved it creates a positive energy that will attract right opportunities. The more times you write, the more powerful that energy becomes. Take a notebook and write down as though you already accomplished your goal at least 50 times a day, every day. Over time, you will be amazed by the magic.
Do not just type in the laptop or tablet. Take a notebook and write down using a pen every day. It is much more powerful.
4. Focus on only one goal at a time:
Focusing on only one goal creates a momentum towards that goal. When you are on a momentum, it is easier to finish what you started. On the other hand, focusing on multiple goals will divide your attention. Each goal will require more time and effort so you cannot create any momentum. So, it easier to first focus and achieve goals one by one rather than focusing on all and struggle.
5. Develop a positive attitude towards your goal
It is particularly important to develop a positive attitude towards your goal. You must keep backing yourself as you move forward. Keep telling yourself positive things such as "I can do that," "I can make it" increases your belief. So, you will be more confident and if you say, "Oh it is extremely hard. How am I going to do this?" that is a negative attitude, and it stops you from moving forward.
6. Join like-minded people:
Joining with like-minded people keeps you accountable. You collaborate with other people with the same goal as yours and create a solution where everyone benefits for both you and the people you join. When so many people do a same task in unity, their overall vibration increases dramatically, and they will quickly achieve their desired results. So, join with the people who have a same goal as you and see the magic.
7.
Set a deadline:
Nothing forces you like a staring deadline.
Imagine you have an assignment that must be submitted tomorrow. You have procrastinated a week by not doing it. Suddenly you realize that tomorrow is the day, and you will finish that even if it consumes your sleep.
That is the power of a deadline.
Setting a deadline for your goals will force you forward. Be sure to give enough time for your goal. Too much time and too less time will destroy the purpose of a deadline. So set a suitable timeline for your goal and see how it forces you.
8. Take action
All of the above steps are complete waste if you do not do this one step. Whatever you do, you must take action. You are not going to achieve anything when you do not take any action. It does not matter how powerful you reason, how many times you write down your goals, you will be in the same position if you do nothing.
Commit to action. Then only you are going to see the real magic.
Follow all the steps without exception. With each passing day, you will be closer to your goals. I can promise you that.
For more information and a course about manifesting your goals email us on contact@outsidetheboxeducation.co.uk or call 075903 95089.
Share article...