Bespoke Training Courses for Businesses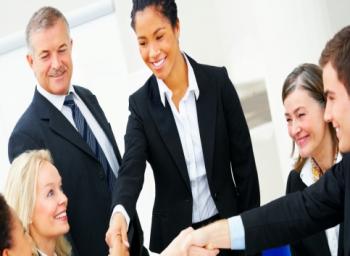 It is almost impossible to think of a company or a job that doesn't require training or a course to embed some learning or skills learn new skills. Some companies believe that training is a waste of time, and others embrace it and realise that it is the key to development and a mark of valuing employees and the knowledge and skills they bring to a company.
What do we do? We design and deliver bespoke educational, motivational and inspirational courses to businesses to support management, staff or clients to develop existing skills or learn new ones
How do we do that? We like to come and meet you. To get to know your staff and your company, and find out what you want the course to include. Some clients are very specific about what should be included others just give us a title or a concept or sometimes nothing at all to go on and we will design a course from scratch to meet your objectives. All our courses are interactive and have visual (pictures or video), auditory (music or listening), kinaesthetic (movement and activities) and retrospective tasks (consolidation and reference activities)
Why do we do that? This is because we recognise that people process information differently and we want to maximise the learning experiences for everyone to achieve the best results
Where do we run training? Training is held on your premises or at another suitable venue
When do we run training? Depending on what type of training you require we can be flexible but most courses are run Monday to Friday
Interested? Want to know more? Pick up the phone and give us a call on(t) 01920 463851 (m) 075903 95089 or e-mail us on contact@outsidetheboxeducation.co.uk
When you think 'Outside the Box Education – You'll be amazed what can be achieved!'
Share article...