How to spot the signs of anxiety in Children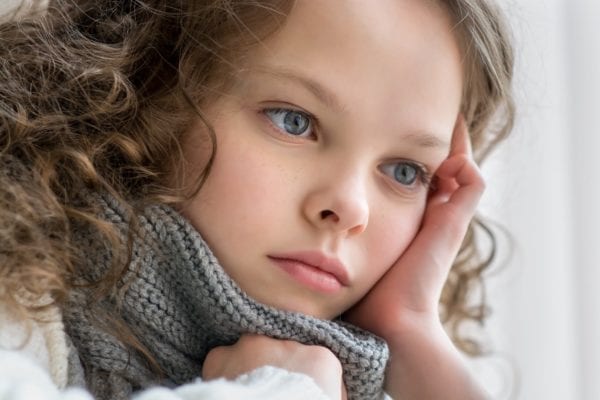 Have you noticed a change in your child's behaviour lately?
Does it concern you?
As children get older it is quite normal for them to spend more time in their bedrooms or even more time sleeping. This is because their bodies are going through physical and emotional changes.
But, according to Young Minds, a leading young persons' Mental Health Charity 1 in 8 young people experience mental health issues.
How to spot the signs of anxiety in Children
Although it is normal for your child to sleep more; if they are sleeping all day or not sleeping at all (insomnia). This can be signs of anxiety or even depression
If your child is not washing and not taking pride in their appearance, their may be a reason for this
If your child's behaviour or temperament has changed i.e. your child is 'acting up' not wanting to go to school or even get up; and this is different to their 'normal' behaviour. This may be a sign of anxiety
If a child is wearing long sleeve clothes on a hot day or excessively covering up their body when it is not cold; this may be signs of self-harm
If your child is not wanting to speak, or rambling and not making sense
If your child is not eating, or eating too much, this may be signs of anxiety or depression too
What to do if you have concerns
Always be available to listen.
Your child may find it difficult to speak to you as a parent. Please don't take this personally; but they may find it easier to speak to a doctor, a teacher a counsellor or even another relative.
Equally, if they don't want to speak, don't force the issues. Some children find it easier to write their feelings down in an email, text, a diary or a notebook.
Give your child personal space. They are more likely to come to you in their own time
Make time to get to know your child's friends. If the relationship between friends change make time to find out why. Are they spending more time or less time with certain people, this may be fine; but they may be being bullied
Has your child's behaviour changed on social media? Show them trust, or even add them as a friend, they might like to use WhatsApp to message you rather than to phone you. This is good its another form of communication
Involve your child in conversations, give them the opportunity to find out what works for them. Anxiety is often resolved easier that way
Sometimes speaking to the school about your concerns can often help too. Is the behaviour different at school? Are they a popular child or a lonely child at school? Are they getting into more trouble than usual?
Sometimes a change of school or even home-schooling is a solution
If you have concerns as a parent, or you are a young person yourself, and you would like to talk about anything concerning anxiety or education. Please call 07590395089, or e-mail us:-contact@outsidetheboxeducation.co.uk and we will be happy to help.
Share article...