National Apprenticeship Week 11th – 15th March 2013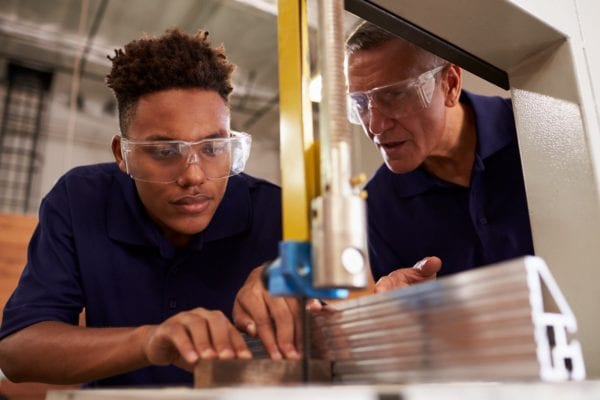 This week is National Apprenticeship Week aimed to highlight the benefits of apprenticeships to both young people and employers. For young people aged 16-24 apprenticeships can be an excellent way for young people to gain knowledge and experience of a in their chosen career; providing an opportunity to work and study at the same time.
Currently, there is also a £1,500 incentive for employers to take on an apprentice between the ages of 16-24 to help and encourage students to learn the skills required and succeed. To find out more contact your local Job Centre Plus who can provide the relevant information and eligibility requirements for taking on an apprentice.
Sometimes all a young person needs is the opportunity to prove to themselves and an employer that they are capable and motivated enough to carry out the work. Once their confidence has grown they will remember the apprenticeship opportunity as the  first step on the ladder and the person who gave them a chance.
Outside the Box Education can also help students and employer by training and supporting them with the coursework required for specific apprenticeships. You will not miss time at work we can come to your workplace.
Share article...