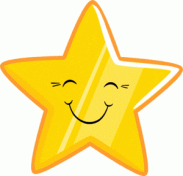 Are you bre athing a sigh of relief now your children have returned back to school? Over the summer did your children tell you that they were excited about a subject or dreading a particular subject, either because they didn't understand it or because they found it boring?
Perhaps it's only now when they are starting to get back into the swing of homework that you're discovering that there are one or maybe two areas that they may need some help with. If this is the case or you have just found out that your children or child need to retake Maths or English GCSE because they have received a D. The government is now insisting that every child leaves school with a minimum of C in English and a C in Maths. If you think your child made need additional one to one tuition to achieve these targets then we are exactly who you are looking for!
In addition to this we offer many other key stages and subjects so please visit our tutoring tab on our website to find out more details or alternately contact us and we can assist you further.
We take individuals and groups and maximise their ability to unlock their potential – "Think Outside The Box Education You'll be amazed at what can be achieved!"
Share article...