Seeing the ability in disability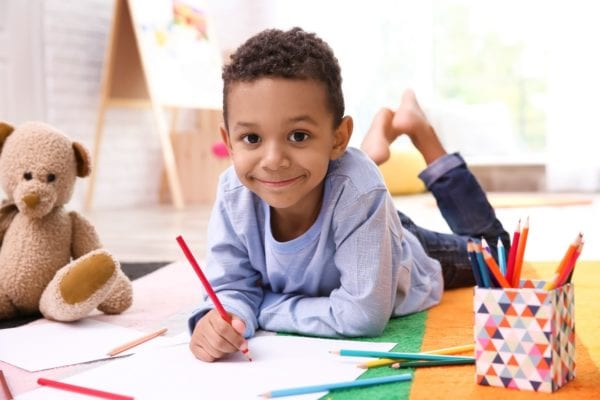 Working in the field of education and training we are often speak to parents who has a child who has a disability or has recently been diagnosed as having a disability. Sometimes we speak to parents who are looking for support and information, or even just need someone to speak to.
Take a look at the picture above. 'Does this child have a disability or not?'
How we answer this question, depends on our experience and knowledge (or lack of), experience and knowledge as to what is or isn't a disability. The point is whether or not someone has a disability is how we process the information given to us and how we live our lives.
All too often disabled children and their parents are faced with endless medical appointments and educational assessments; however, it is important not to forget your child in all of this, which may sound an odd statement, but always have these questions in your mind:
'What can my child do for themselves (either independently or with support from others and adaptations?)'
'What does your child like to do? 'How do they like to spend their time?' and 'with who'?
What aims or ambitions do they have for themselves?' (Or you as parents have for them)?'
'How does your child communicate this?'
The most important question of all is:
'How your child and your family can be supported to make things happen?'
Every child and family are unique. As a result of this, how we choose to view a situation and deal with it, will have many options, choices and or decisions with no right or wrong answers.
However here is some guidance and things to remember:
Only you and your family know the situation and how it affects you and your child
There are many are families or children who are going through similar experiences to you who may be and assess what information you will follow up and what you will ignore!
Take time to look at all the options available to you. Don't be rushed into making a decision. It might help to write down any questions or concerns that you have or even keep a diary of events or situations.
This helps in three main ways:
1. To clarify your thoughts and feelings about a situation.
2. To collect as evidence (should you need it for education, medical or funding purposes).
3. Always ask how your child feels about the situation as it may be different to yours which will provide a valuable perspective as to how to move forward and resolve a situation.
4. If you would like any further information about supporting disabled children, disabled young people or disabled adults; email: contct@outsidetheboxeducation.co.uk or call 075903 95089 at we will be happy to help.
Share article...