"The real Stig" – The one in black at the Expo in Knebworth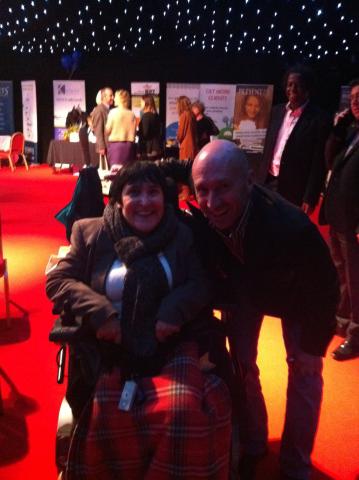 Fast cars, celebrities and what it takes to succeed in business. What a winning combination! That was what we were treated to at a recent  "Business Expo" aimed at local companies and held in the delightful Knebworth Barns – a conference centre set in the grounds of a stately home in Hertfordshire. It's amazing how similar a career in F1 motor racing is to running a business – both areas demand guts, the determination to succeed and the ability to take risks.
Perry McCarthy 'The Original Stig', "the one in black not the one in white", spoke of how he would do anything to get the cash together to compete in his next race.
In business everyone is competing and struggling to attract investment and win contracts as well as gain and retain clients.  The key to success in each of these areas is having the motivational knowledge and skills to be one step ahead of the external factors and be able to offer what clients want and need with the right product or service.
Outside the Box Education strives to do just that – to give you the tools and motivation to achieve your own goals; this may be for your own business or for your own career. Whether you are looking to expand your business, set up your own company, gain a new qualification or achieve a promotion at work you'll find that, through our workshops and courses, we'll provide you with the tools and confidence to drive your own road to success.
Share article...