There is more to public speaking than you may think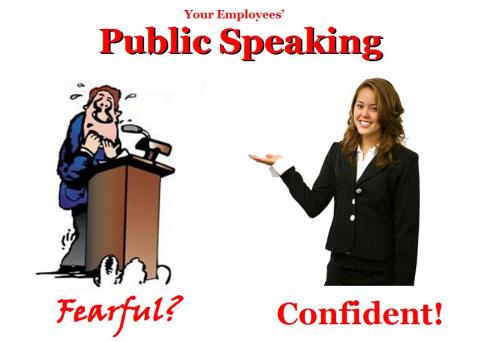 Most jobs, social events or even every day life require some form of public speaking! For many people this can be a terrifying prospect. Well for those people who want to overcome those fears, Toastmasters International may be your answer!
It is a voluntary meeting group set up to help people master these skills.
There are two strands to Toastmasters which are Communication and Leadership Skills:
In the communication strand there are 10 speeches on the first level which help you to develop different skills in speaking
Icebreaker -Speaking in public for the first time
Crafting your message
How to say it
Body language
Using multimedia
These are just a few of the skills you will learn on the first level of communication projects.
On the leadership strand you will learn organisational and evaluation skills such as:
Time keeping
Speech evaluation
Grammarian
Speech fluency – how to aviod using fillers and crutch words in your speeches.
For more information about Toastmasters International please go to www.toastmastersinternational.org
Outside the Box Education also deliver motivational speeches to businesses and organisations so if you would like us to inspire or motivate an audience for you, please contact us on 01920 463851 or 075903 95089 or contact us via the website with a question.
We look forward to hearing from you.
Share article...