What is the difference between career related learning, education and training in the community?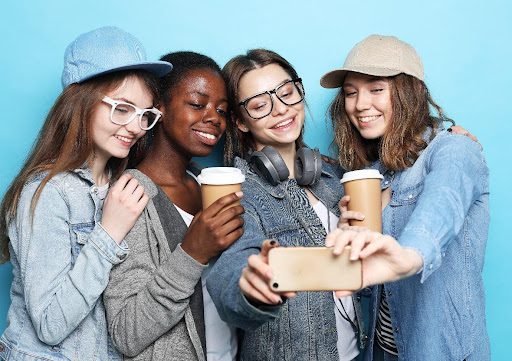 Explain the policy context for career-related learning.
The policy context for career-related learning are the 8 Gatsby Benchmarks. They are to provide:
A stable careers programme
Learning from career and labour market information
Addressing the needs of each pupil
Linking curriculum learning to careers
Encounters with employers and employees
Experiences of workplaces
Encounters with further and higher education
Personal guidance
Lord Sainsbury and Sir John Holman were commissioned to write a report regarding Good Careers Guidance. Each point has 10 recommendations as to 'what works' and how this guidance can be used to support students, schools and teachers when supporting groups and individuals to make career choices.
Analyses the characteristics of career-related learning in the workplace, education and training in the community.
Career-Related Learning in the Workplace 
The characteristics of career-related learning in the workplace are that the learning takes place in a career-based setting and is related to the career. For example, training as a dental nurse takes place in the dentist surgery whilst they are working and is directly connected to acquiring specific skills, knowledge and competencies required to become a qualified dental nurse
Education can take place anywhere, but typically at school, college, university or online. Education involves taking time to undertake a series of tasks and or assignments over a set period to demonstrate the understanding gained of a particular subject/s
Training in the community
Training in the community literally does 'what it says on the tin'. For example, if someone was training to be a youth worker, they may choose to train in the community that they want to work in rather than going to college or university. They may need to do 60+ working hours doing the role and gaining experience as they work. Depending on how they view the work once they have experienced it will have a bearing on what the choose to do next
Explain the reasons why organisations work towards kite marks for career-related learning
The reason why many organisations work towards kite marks for career-related learning are that achieving a kite mark demonstrates a specific standard that an organisation has met meaning that the services or products that an organisation offers are quality and meet health and safety requirements and any other training and documents completed to a satisfactory standard to warrant a kite mark
Explain the activities used to promote career-related learning
Activities uses to promote career-related learning include but are not limited to:
Advertising on social media
School, college, and university events
Job centre events
Business recruitment events
Posters in community centres, doctors' surgeries etc.
Media promotion TV, newspapers, career focused publications
Explain promotional techniques to motivate clients to participate in career-related learning.
Expectancy value – motivation is often increased after seeing an advert. Expectancy value is the perceived or 'expected value' of completing a task, qualification or attending an event
Attribution – After attending an event, learners often create subconscious views and expectations of their results. How they feel about the task and specifically the results will often determine the outcome
Social cognitive – how we learn and understand what we learn has a significant effect on our performance and results. We learn from our environment, how we interact with people, how we behave and how others behave and communicate towards us
Goal-orientation – We tend to learn more effectively when we have a specific goal or target in mind. For example, we need to complete a job application form today or earn at least £1000 this month. In addition to this goal-oriented motivation is often increased by speaking to others who have the same, or similar motivation in mind or have even exceed our goal to give us more drive to succeed. Mastery of a task often motivates us further too.
Self-determination – Often our own intrinsic self-determination drives us to succeed and achieve our goals. If we are determined and focused enough on our own ability and consistently make time and,  take action each day to master a task we will succeed
Analyse the benefits and limitations of promoting career-related learning to clients
Benefits
Some of the benefits of promoting career-related learning to clients are: –
That we increase motivation in clients to take the next step in their career
We make clients aware of what opportunities are available to them
We enable clients to increase their potential both academically and financially
A company or university may provide a grant to complete a course
Limitations
Some clients may be put off but the time, commitment and cost of career-related learning so may not take up or complete the course
Travel may prevent clients from taking up career-related opportunities
Family commitments may prevent clients from pursing career-related opportunities
Share article...