What Next for GCSE and A levels in 2021-2022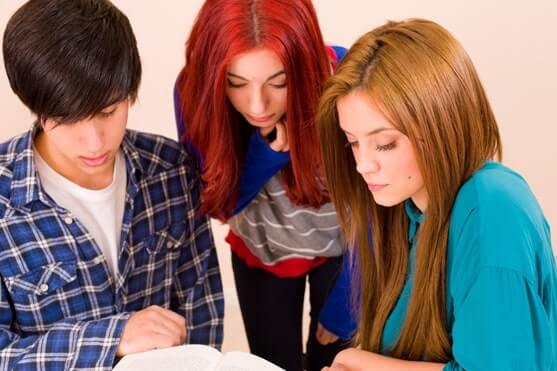 For almost all GCSE and A-level subjects – including mathematics, modern languages and sciences – pupils will be advised by their teachers which topics they will be examined on during the summer.
According to proposals published by the Department for Education (DfE) and Ofqual, pupils will also be able to choose which questions to answer in certain GCSE subjects.
In order to "free up teaching time" and "reduce pressure" on students, the exam regulator has recommended that students would not need to answer the full suite of exam questions for GCSEs in history, ancient history, English literature and geography.
This means that students will not need to revise the entire syllabus, but rather will be able to miss out entire topics in the knowledge that they will not be examined on them.
For example, students taking a geography GCSE with the exam board Edexcel would usually need to answer questions on three different topics in one of the papers: changing cities, global development and resource management. But next summer, they will need to answer a question on changing cities, then either one on global development or one on resource management.
Students taking this paper would need to review only two topics rather than all three.
Under the plans, students will be allowed to bring a formula sheet with them to maths GCSE and an expanded equation sheet to physics and combined science exams.
The requirement for students to carry out practical experiments in science GCSEs and A-levels would be dropped, and instead they would merely need to watch a demonstration by teachers.
Gavin Williamson, the Education Secretary, said that exams are the fairest way to assess students' knowledge, but said next summer's arrangements must "take into account the disruption young people have faced over the past 18 months".
The sweeping changes proposed for next summer's exams come after two years of exams being axed altogether due to the pandemic.
In 2020, controversial algorhythm was initially used to calculate students' grades but this was eventually ditched following an outcry. Teachers' predicted grades were used instead which led to huge grade inflation and a surplus of students who qualified for university places and the same is expected this summer.
Giving students advance knowledge of what will be on exam papers is the cornerstone of the proposed changes. This will apply to many A-levels and GCSEs.
Pupils should not be given so much information that they are able to memorise answers to write in exams, since this would give some an unfair advantage over their peers, the consultation document says.
Schools should tell pupils about the topics in the spring term, but this could be brought forward depending on the course of the pandemic.
Officials at DfE and Ofqual said they will draw up contingency plans in case it is not safe for exams to take place next summer.
On June 28, The Daily Telegraph launched a campaign calling on ministers to put children first as the country recovers from its repeated Covid lockdowns, with action to bring an end to the disruption in schools.
Teaching unions have welcomed the regulator's plans to give students advance notice of topics but said some will want to tell their students earlier than the spring term about what will be on the exam.
Julie McCulloch, director of policy at the Association of School and College Leaders, said headteachers are "very concerned" that there is no detailed plan B about what will happen if exams are cancelled.
"The last thing we want to see is exams cancelled again. But given what has happened this year and last year, it is simply a matter of common sense and prudence to map out a contingency plan at this stage," she said.
This is the second tranche of proposed changes to next summer's exams. Earlier this year, Ofqual announced that geography field trips and group dancing will be cut from GCSEs and A-levels next year, despite the end of lockdown.
Students taking French, Spanish and German GCSEs will be required to learn less vocabulary than in a normal year and they may also be able to get the qualification without being tested on their ability to speak the language. The regulator said it will draw up contingency arrangements in case the oral component of the exam is scrapped.
An Ofqual spokesman said students due to take their exams next summer have experienced "considerable disruption" to their education during the current and the past academic year.
"Whilst GCSE, AS and A-level courses will have begun in the 2020/21 academic year for most students, disruption in the 2019/20 academic year is likely to have had a knock-on impact on progression into the current academic year," they said.
"The disruption to each student's education will have varied over periods when schools and colleges have been closed to most students and as a result of differing experiences of periods of self-isolation outside of those periods.
Share article...