Why we always say 'No' to writing assignments for people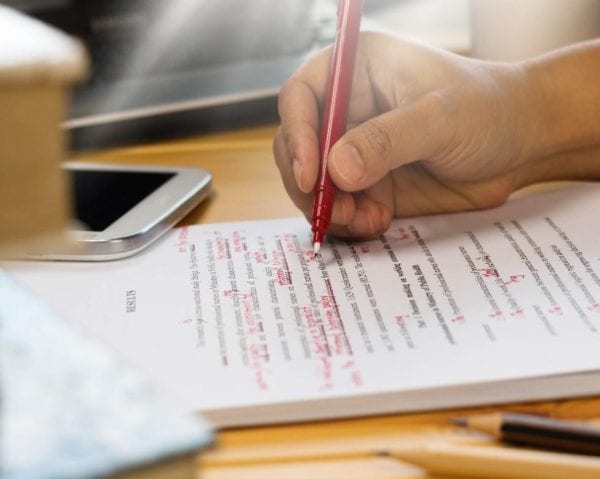 Over the last couple of weeks, we have seen an increase in people coming to Outside the Box Education for tuition.
This is fantastic news and something that we are delighted about. However, one question we get regularly is can we write assignments for people we always say no.
How strange. Isn't that what tutors do? – The short answer is no, but we can provide support and tuition to help you write the assignment for yourself.
Here is why.
1 – If the assignment is written for you – What will it achieve? It may mean nerves will disappear and you can relax knowing that your work is being written for you.
2 – Does that make you feel better? Yes. Maybe it does but feeling 'better' only last a short while. And then what happens? Those feelings then get replaced by guilt. Why?
3 – Guilt happens because we suddenly begin to think, what if the assignment comes back, and it is not how you would have written it?
4 – Whatever age we are, we all have our own particular writing style which is developed over time, and teachers and lecturers know whether an assignment has been written by you or not.
5 – The approach to the question or the assignment. Is the question normally completely misunderstood but this answer is perfect? Don't get us wrong it happens to all of us. Some assignments just 'click'. This is all part of the learning process and for some students a certain subject or topic falls into place and grades improve naturally. This is great!
6 – But for others the improvement is dramatic and overnight.  There may be other tell-tale signs that the assignment has been written by someone else. For example, if someone's spelling or grammar is normally poor and it is suddenly perfect, teachers, tutors and lecturers will be able to tell.
7 – Why? This is because of the terminology used (technical words or phrases). Does a student normally use these words? Or are these words totally out of character?
8 – The content of the essay is also important. If you don't understand the title and what the question is asking of you; if somebody else has written the essay for you – this will clearly stand out.
9 – Plagiarism is also an academic offence. This is when you try to copy someone else's work and pass it off as your own.
10 – The most important reason why I do not write essays for people is that the reason why people ask someone else to write an essay for them is often a lack of confidence in their own ability. This is because of nerves. Once we were asked to write a dissertation (final piece of research work 20,000 words for a Nursing degree we said no and she achieved a First the highest qualification you can get a degree level. She felt amazing afterwards and thanked us for saying no.
What we do, do with tuition to support you.
We help you understand the subject you are studying. Often if you are unclear about the subject you are studying, you may not be able to understand the question
We help you understand how to find relevant information for the essay which answers the question
We help you to plan your study time, and work backwards towards a deadline, and show you how to plan your time effectively
We help you learn how the read effectively. How to understand what you are reading and whether it relates to the question or not?
We help you to learn how to take notes effectively. Also, how to structure you notes to make a constructive argument
We can strengthen your ability to write an essay through tuition
We can proof read draft and final assignments
So, we are happy to help and support you through tuition. If you would like to know more please call 07590395089 or email contact@outsidetheboxeducation.co.uk
Share article...