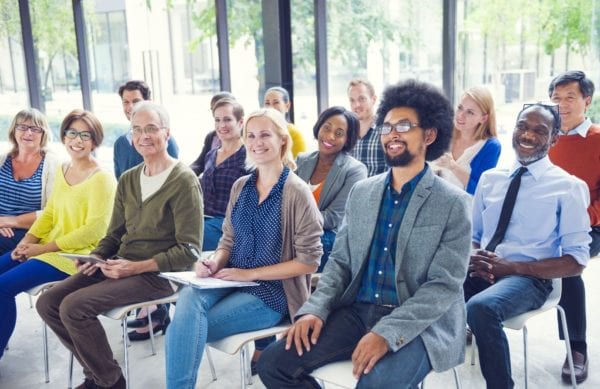 Workshops are like buses you work so hard to find one and then two come along at once. The number 13 maybe unlucky for some but for Outside the Box Education, Wednesday 13th February 2013 was a lucky day for us. We ran two workshops, the morning was a motivational workshop for students at North Hertfordshire College as part of an event entitled 'Unity day' which was held by the college to promote the diversity and inclusion of the college.
We were asked to talk about overcoming barriers to achieve personal goals. Most of the students who attended had ambitions to gain employment, leave  home, be happy, and be successful. The aim of the morning was to help them see that with determination, support and encoragement these goals were more than possible. The idea that a BIG dream is like a ladder with the ultimate goal at the top and smaller goals on each rung of the ladder made it enjoyable for students to map out their goals for the future.
In the afternoon we were faced with a very different audience a group of 30 post-graduate medical students at the QEII Hospital Welwyn Garden City. This was a three hour workshop entitled 'Illness or Disability? – What is the difference?' The workshop challenged individuals perception of illness and disability, because 'nothing is right or wrong' as people it is our own experiences, personality, support systems and strength emotionally or physically that demine how we cope.
Both workshops were very well received and enjoyable.
Some comments of the day, when asked what is the most valuabe thing you have learnt today some medical students said:
'Not to judge on first impressions'
'Think of people as a whole (person)'
'To percieve disability in a different light'
Share article...