You don't have to be great to start, but you have to start to be great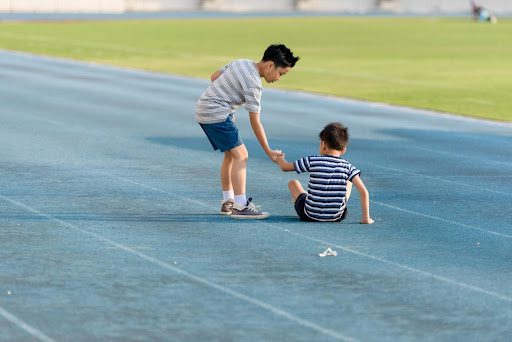 The key point we want to highlight in this blog, is the unfair pressure that perfection puts on us to achieve our goals. This goal of perfection can be so debilitating that it prevents us from starting something at all.
While fighting this negative goal of perfection, I'd also like to highlight that it is amazing to start things. This works well in a start-up world where you don't have all the answers but you've to start to get somewhere. Instead of losing yourself in the detail and planning forever – the focus is to just define a cut-off point. Once you reach that stage, just start working so that you have feedback to build on. Or else, you can easily get lost in over planning without any progress at all which is far worse!
Everything starts with a dream or a purpose/goal. This usually defines your endpoint which inspires you. We then start ideating about this goal and the best way to achieve it. Of course, planning is brilliant and very important too. But is planning everything?
The only thing that will give you any feedback is your action. Planning provides a perspective and a line of thought. It also helps you ask the key questions. But at some point, you'll need to decide that you've completed planning and it's time for action. This is precisely where things happen, and you can create the magic you desire.
Of course, you will not like all the results, but that's part of doing something isn't it? If everything was done right at the start – there is no point in starting something at all. The beauty of a dream lies in making it a reality – everything else can be a distraction if you are obsessing over the plan.
You have to start somewhere before you get lost!
We all have big dreams. And big dreams are good.
The unfortunate factor was, even though these dreams were fantastic, they were too big to actually make a difference. Slowly, the dreams took shape of a giant task which would overwhelm them and finally found a way to rationalise it to a closure.
Before you think I am driving into a negative spiral, I would like to impress the fact that I am not rambling. But I would like to note that there are dreams which don't take a starting point because they are too large to imagine the starting point to work from. This post is dedicated to identifying the starting points for these dreams.
You don't have to be great to start
As we have rambled in the previous subheading, this one is about splitting a large dream into multiple steps – bite-sized chunks from which you can focus on what you really need to do. Most dreams fail right at the starting point because they are too large to fathom. It is all about breaking down the big vision into smaller visions and missions.
You do not need all the skills right from the start. If you want to be a top badminton athlete, you don't start with registering for the National Games. You start withholding a bat, learning your stance, building the stamina. You also work through identifying the competition, the skills you need to develop and then start pushing through. You will never be the top athlete when you start, but you will start the journey.
It is all about the journey
You must have heard this a thousand times now. You might even be irritated that most people talk about the journey where happiness and achievement lie and not the end goal. Although cliched, we can not deny its truth. It is in these journeys you identify the shortcomings and work through them.
You cannot build your success path based on failure. You need the small successes to build upon – these are factors that indicate if the efforts you make are working. You use this as feedback and then start moving forward. Face the challenges and keep moving forward. If you look at your dream as the giant one, split it out into marked achievements. Know what these achievements and successes look like.
If you wait for the final goal to be reached, you will never succeed. Start small, succeed and fail small. You don't have to flog yourself until you reach the final goal. There are lot of successes to celebrate in the journey as you get to the final goal.
Ideas alone can't win! – We must take action.
Ideas are great. But ideas are dime a dozen. Ideas are floating around everywhere we see. Most people give you fantastic thoughts, nuggets of knowledge. Knowledge sure is power, knowing is fantastic. But it means nothing unless you act upon it. You have all this knowledge and experience for a reason.
Let's make 2022, the year, we set a goal, turn that into a process, which we commit to taking action every day and win!
Share article...